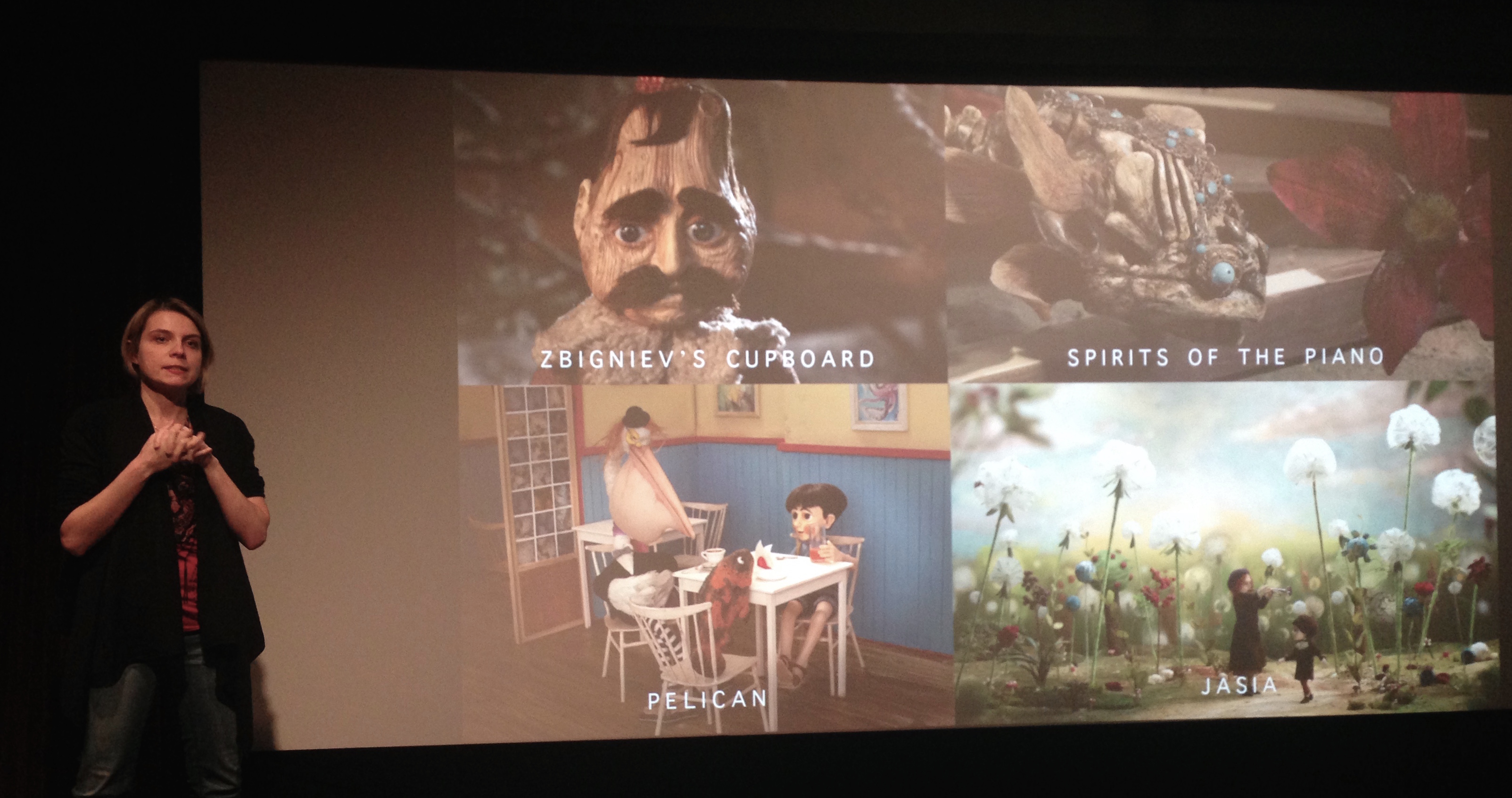 Last Thursday our MA students took part in the second of the three masterclasses organised for UWE Animation by Aardman.
The first speaker was Magda Osinska, who works as a Director at Aardman. Magda spoke about her past, current and future projects. The students found out about her unique approach to design and storytelling, which is strongly based on her personal experiences and the people she knows.
Next up was Kitty Clay, who works as Art Director at Aardman and has 18 years experience in the industry. Kitty talked about the practicalities of designing, building and dressing sets for all types of animation productions.
The Bristol School of Animation, in co-operation with Aardman, is organising a series of three masterclasses for our current MA students. They get to meet with professionals who are constantly working, have hands-on knowledge of how an animation studio operates and are happy to share their experiences with students who are about to enter the industry.
Previous speakers in our masterclass series include Richard 'Golly' Goleszowski and Mike Cooper.