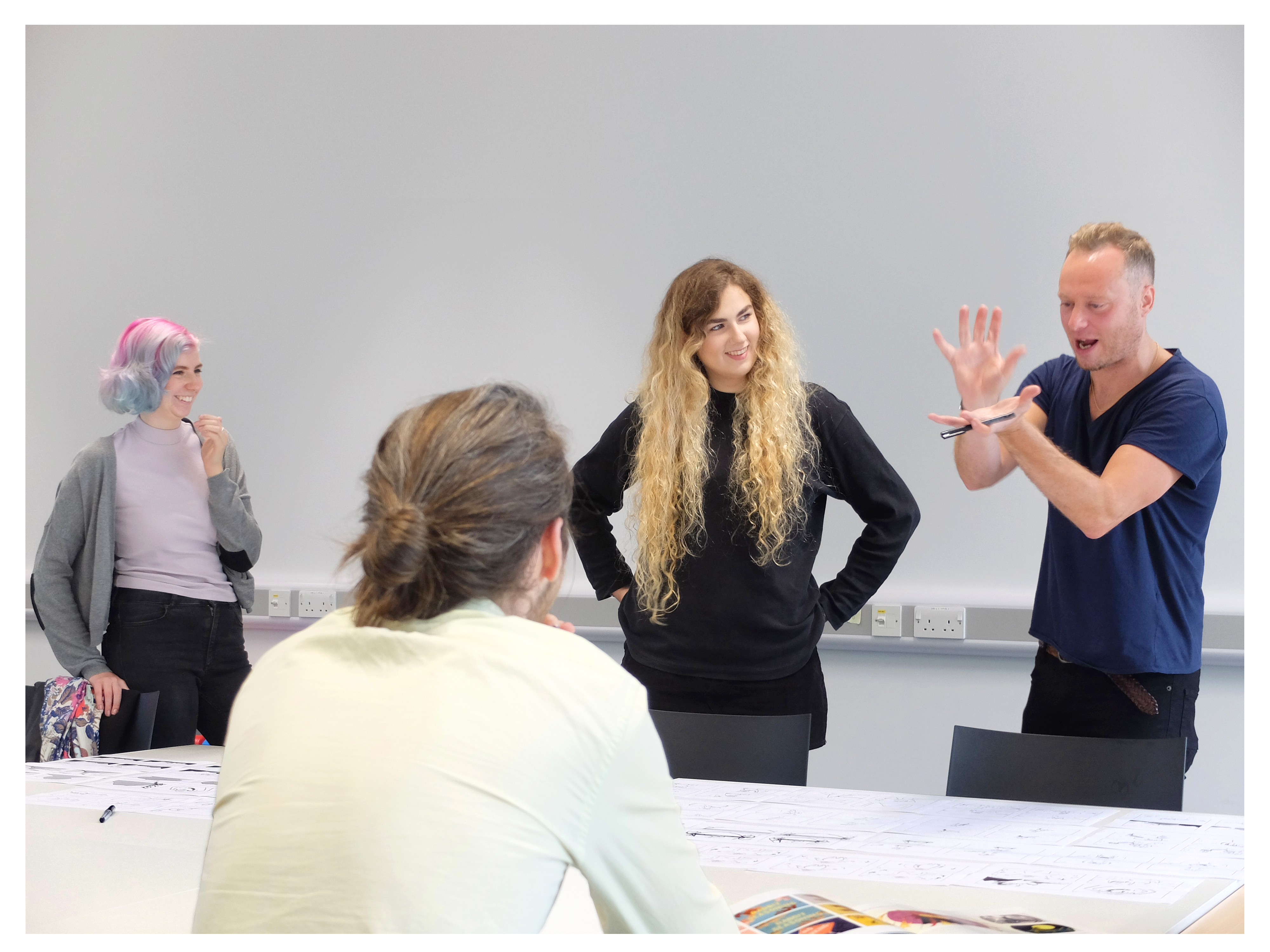 We welcome back "Grand Budapest Hotel" and "Isle of Dogs" Storyboard Artist Jay Clarke for a week of seminars, lectures and workshops…
Jay is a Lead Storyboard Artist and has worked on both animated and live-action films including "Shaun the Sheep", oscar winning "Grand Budapest Hotel" and most recently Wes Anderson's next puppet animated movie "Isle of Dogs". Jay is also currently working on his own illustrated novel, an exciting adventure story for 9 – 12 year olds …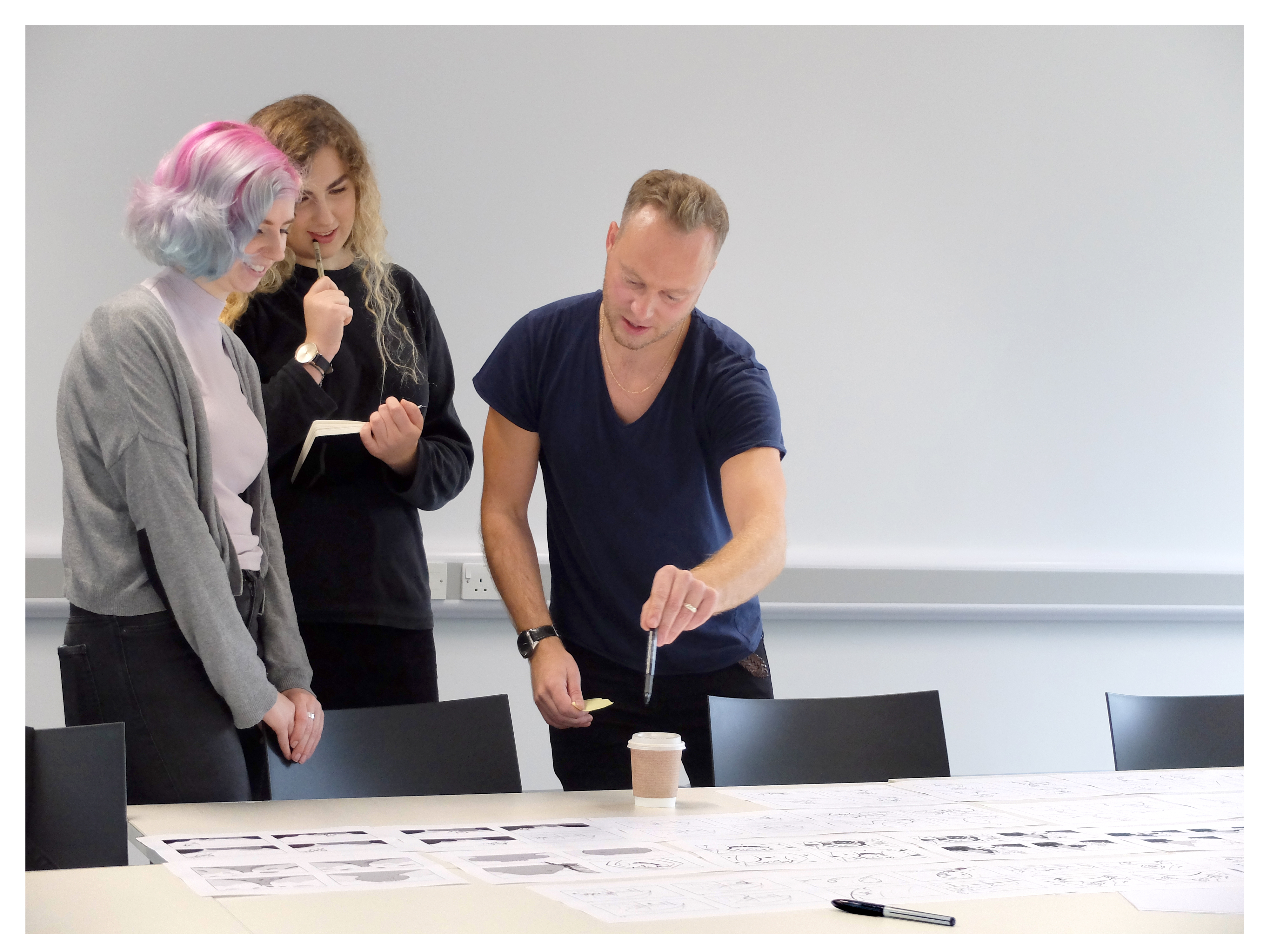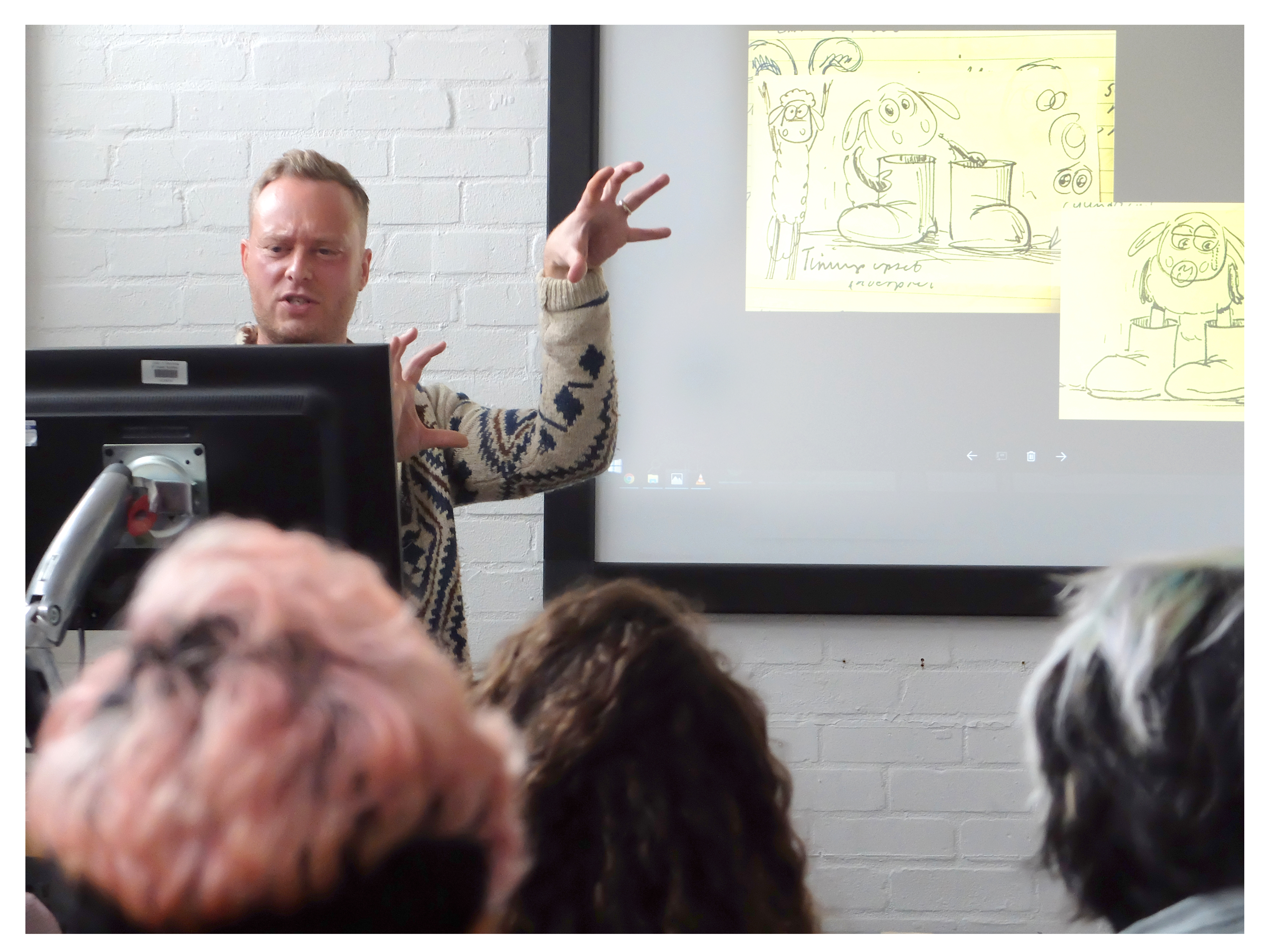 We caught up with Jay to find out more about what he's up to and his experience of working with the Animation students here at UWE…
"Isle of Dogs" is out next year, what role did you have in the making of the film? What's it like working with Wes Anderson?
On "Isle of Dogs" I was the Storyboard Artist and was lucky to get involved quite early in the development of the film. It's great working with someone like Wes Anderson since he has a unique vision for his film. As a Storyboard Artist you get to help him communicate that to the entire production team. He also uses the animatic to explore and clarify the story and that process continues all throughout production and post production.
How have you found working with the students on the animation course at UWE? Any hints or tips you would give them for their current projects, or breaking into the animation/film industry?
I was very excited to spend time in the new film and animation facility. Last year I could see the construction, so it's great to now now see it filled with students and ideas. I always enjoy visiting UWE at this time of year. The students are working through early storyboards for their films. So it's a chance to connect with their creative energy and offer any insights and tips that help their stories visually. There's a tool box I can dip into when we have tutorials, but my main focus is usually always that they consider the audience at all times. How they want them to think and feel and if their film is giving them the correct information to have that experience.  In terms of advice breaking into the industry, I built up a portfolio in the beginning that was almost all personal projects that tried to demonstrate what I could do if given the chance. Then as you begin to build relationships with producers and directors and you get small opportunities, slowly you can start to add that into the mix of your portfolio. Having been in the industry for a few years now, I would say it's good to be able to adapt styles depending on the project. But never lose your personal style, storyboarding can be like handwriting, completely personal to you. One day you may be approached for work specifically for your unique style.
What makes a great Storyboard Artist?
A great Storyboard Artist is someone who has a light touch, they can express a little "something" about the set, the characters, even the lighting, which is just enough for all those departments to leap off from and take to the next level. But I would say shot choice and editing is paramount and very clear drawings a must. My advice for working in pre-production is, don't be afraid to be "wrong" sometimes. Storyboarders, concept artists, characters designers etc, we are the ones who have to go in very early on a project. There will be lots of exploring and going down blind alleys with the director. You should understand that this is just part of finding the correct choices to tell that particular story.
Thank you to Jay for a wonderful week here at Bristol School of Animation. You can check out some of Jay's storyboards and ideas here. "Isle of Dogs" is due out in cinemas in March 2018…