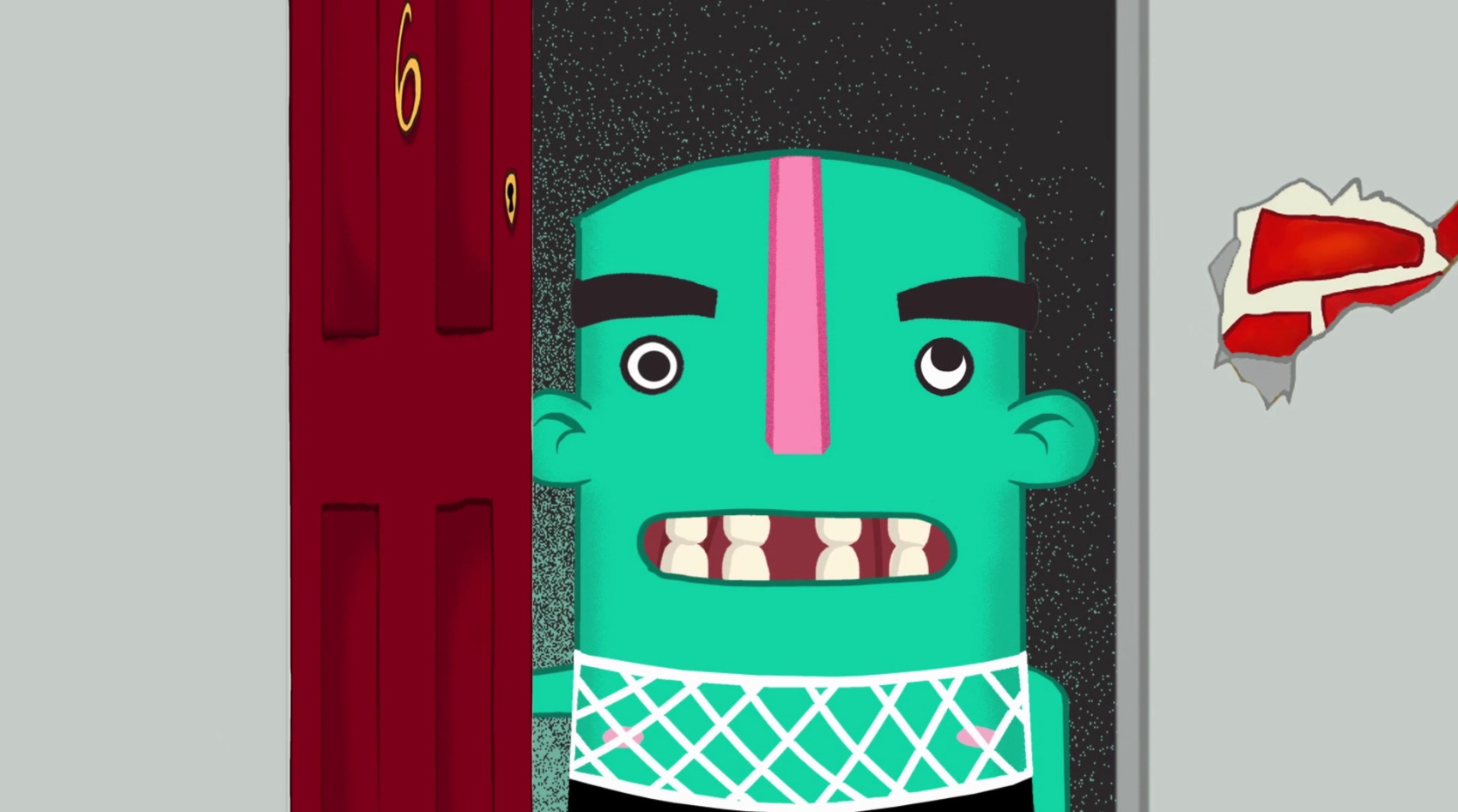 Students from the University of the West of England's (UWE Bristol) School of Animation have teamed up with TV Licensing to create a series of short animations highlighting some of the ludicrous excuses people have given for not having a TV Licence. 16 students from both the MA and BA Animation programmes, have produced 9 films creatively interpreting the bizarre and funny real-life excuses given by members of the public as part of No Excuses, an animation competition open to five UK universities and created by TV Licensing and the BBC.
The competition will be judged by a panel of respected industry experts including; Charlie Mawer, Red Bee Creative Executive Director, Marc Craste, Director of BAFTA-winning Studio AKA, and Jason Fletcher-Bartholomew, Senior Animator at Bristol-based Aardman, who will evaluate each submission based on strength of direction, production, animation and script.
More than 40 'excuses' films were submitted overall, with voting also open to the public to choose a winner in the 'People's Choice' category. The overall winner of the 'People's Choice' film will be decided by the highest number of 'likes' received on the TV Licensing YouTube channel. Viewers will have until 5pm on 4 March to vote for their favourites.
Abigail Davies, Associate Head of Department, Lens and Moving Image, Bristol School of Film and Journalism, says, "Gaining professional experience is a really important part of our Animation courses at UWE, as we pride ourselves on our students being ready and able to work in the industry when they leave. The No Excuses project has been invaluable in enabling our students to build skills in working to a client brief, as well as being a creative challenge.
"The 16 students who took part had a lot of fun with these short animations, making work across 2D, 3D and stop motion platforms. I am always hugely impressed by the variety of work produced by UWE Bristol's Animation students and the range of processes they use. They are continually adapting and using processes in original and surprising ways that lead to successful storytelling. Fingers crossed we'll have an award winner amongst them!"
Charlie Mawer, Executive Director at Red Bee Creative, says, "The Excuses animation competition has certainly demonstrated the next generation of animators is brimming with invention and creativity. The competition shows just how diverse, unique and talented we are as an animation nation. The 'People's Choice' voting is now open, so please vote for your favourite by 'liking' the video."
Short animations by UWE students taking part in the competition are:
"I Was Hoping I'd See You Again" by Sasha Lawrence
"I Steal My Neighbour's Signal" by Ben Sullivan & Linh Nguyen
"TV is for the Fish" by Ben Sullivan
"TV is a Microwave" by Jack Bennett, Harrison Foster & Jonathan Dodgson
"I Was Hoping I'd See You Again" by Carwyn David & Ben Sullivan
"It's a Microwave" by Hannah Stevens & Thomas Porras
"This TV is a Microwave" by Oscar Burgess, Henry Davis, Jamie Tey & Tim Johnson
"I'm Getting Evicted" by Ewan Scwartz & Oliver Sherlock
"Evicted" by Laura-Beth Cowley, Fiona Viani-Pericchi & Ben Mitchell
View and vote for your favourite animation at youtube.com/tvlicensing