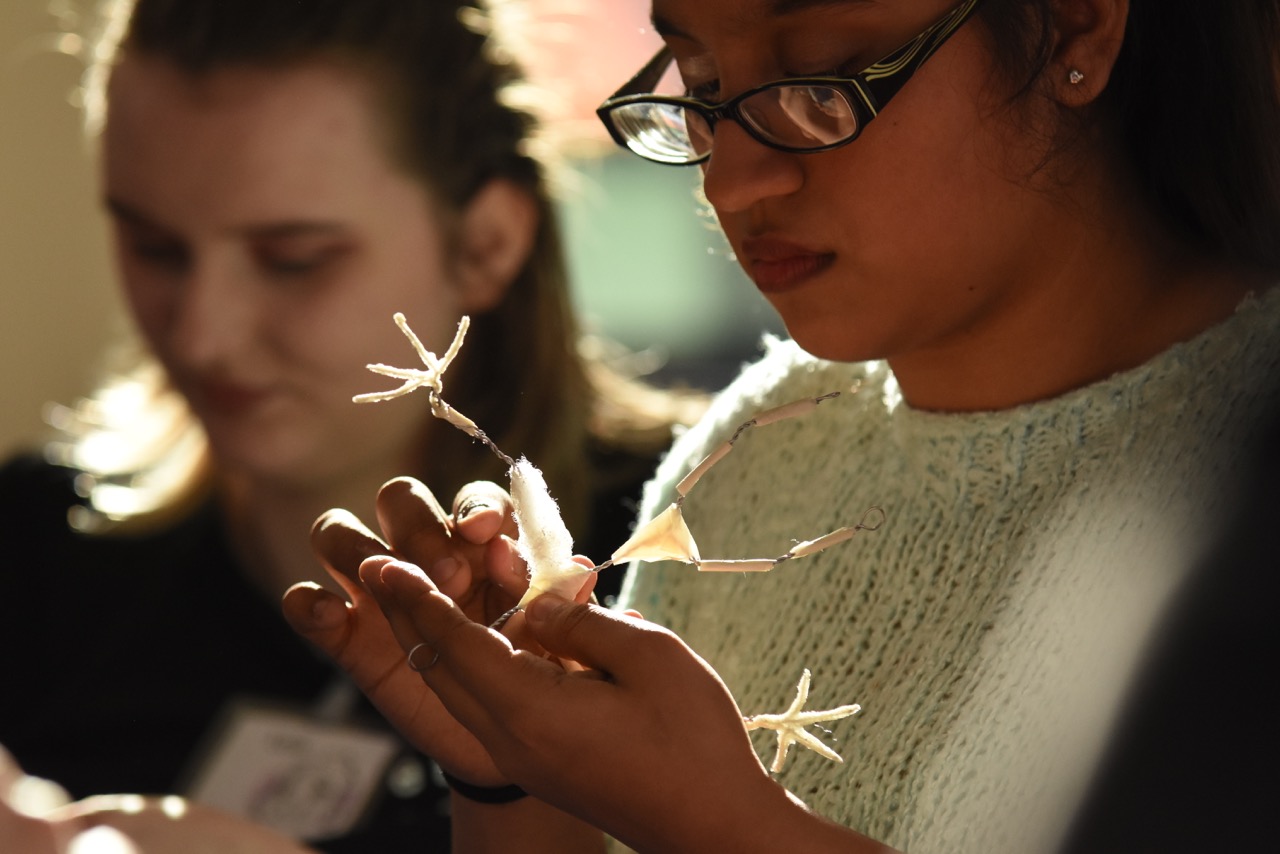 Earlier this year, first year BA Animation student Amy Hunt joined forces Aardman Animations and Calling the Shots to work with some talented individuals on a residential course in Bristol. It was an intense six-day master class course. This was provided by the BFI Academy whose aim is to provide opportunities for talented and committed young people between the ages of 16–19 to develop new skills and build a career in the film industry, no matter where they live or what their background. I was lucky enough to be able to ask Amy about her experience.
Firstly, Amy told me a little about applying for the position, having experience with youth camps made her a good fit for the task and was one of five chosen to go on the retreat along with Steve Gear, Kari Nygard and Dominic Pitt. The course took place at Barton Camp in Somerset, a purpose built facility for young people's residential training courses for just this sort of event.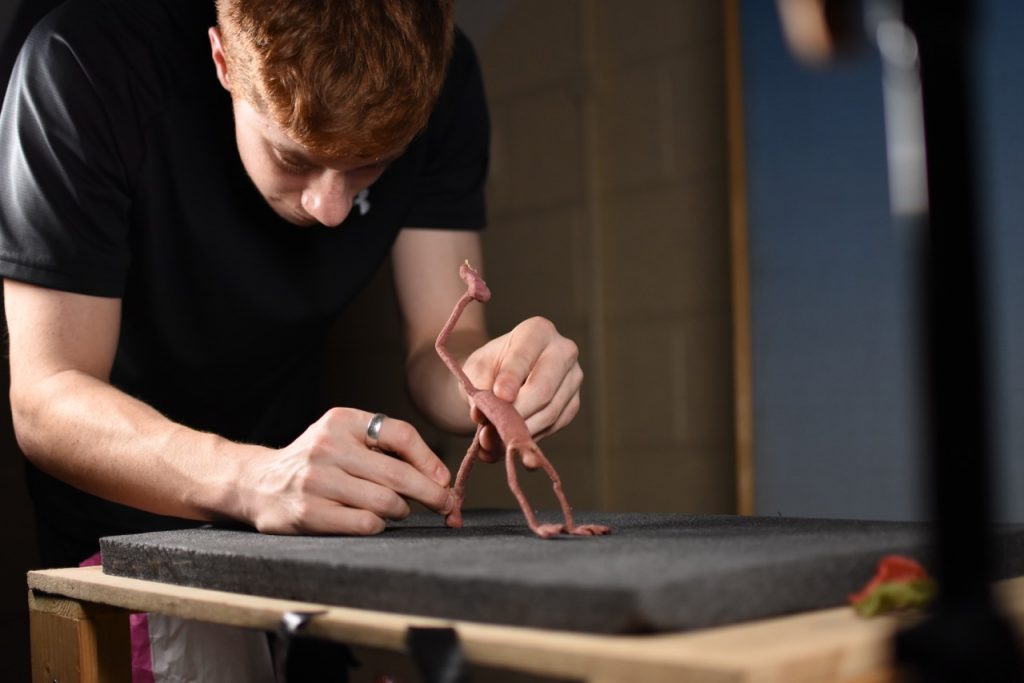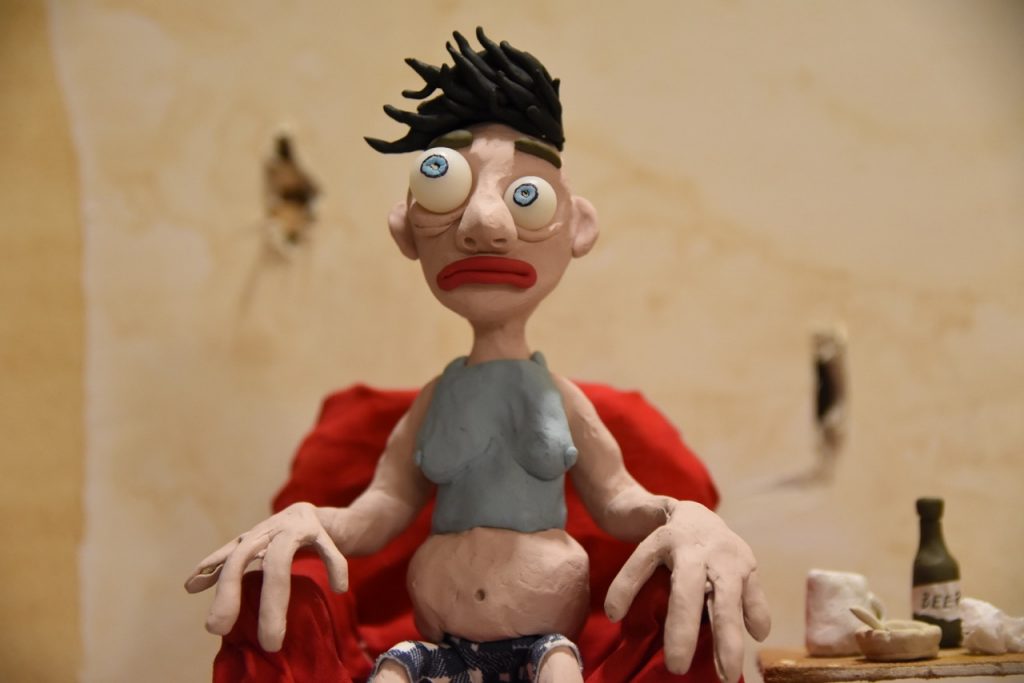 The professionals involved were Adriana Meirelles, a Brazilian UWE alumni animator and director, Bafta Award winning animator director Emma Lazenby, Seb Burnett, Co-founder of Rumpus Animations and three time BAFTA nominated director Osbert Parker.
I asked Amy what it was like to also get that chance and what it was like for the students to have their work shown at the Cube cinema on the big screen:
"Learning from the professionals that came in was a wonderful opportunity, and I took away a lot from  Jeremy Routledge's talk about storytelling and the beats that make a story work. It was also great to see how they work, their tricks of the trade, and to hear about their various journeys to where they are today.

The campers were very excited, nervous, and proud when they saw their work on screen. In my group, (there were five groups of five campers and one teaching assistant each), I saw an overwhelming sense of accomplishment from them as a team and as individuals. They realised they can do a lot more than they originally thought, and their hard work paid off."
Alongside working with industry professionals and having their work shown in the Cube Cinema  but they had one evening called 'progression routes' which was to support the group in thinking about their future steps into the industry and visits to Bristol School Of Animation and Aardman on the last day of the trip.
I also asked Amy, if the BFI were to run the event again, would she help:
"I am absolutely applying for next year's camp, and I hope I am asked back. All in all the camp was an overwhelming positive experience, and I have already applied little tips and tricks of the trade from the camp to my own UWE projects I'm working on this term."
Here's to hoping that the BFI Academy do run this event again next year! Thank you for Steve Gear for the photos, and Amy for her wonderful interview.