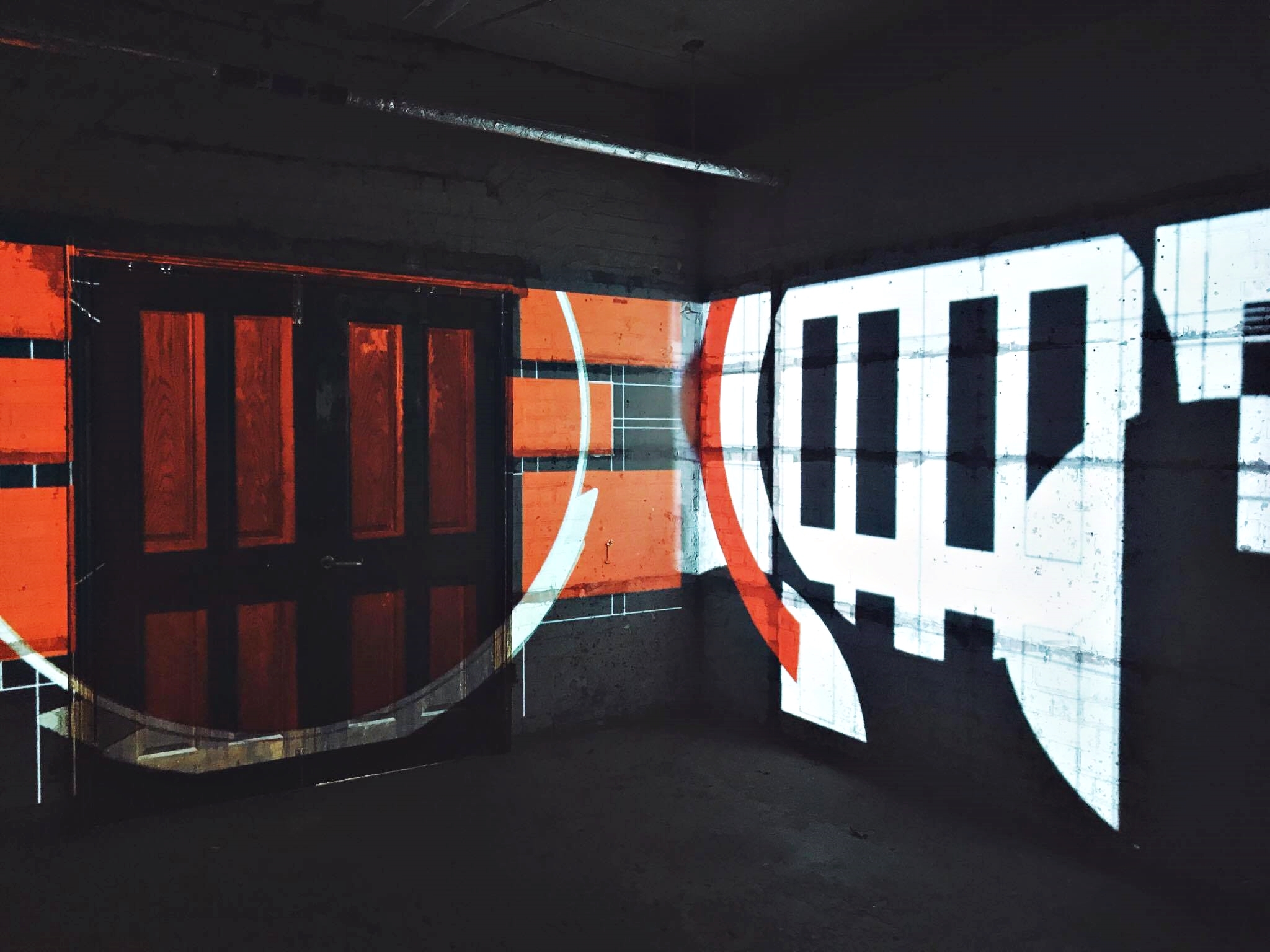 Find out more about the long running partnership between UWE Animation and the Royal Academy of Music, and see their installation work for 'The Art of Chaos' Festival…
For the past 14 years students from UWE's Bristol School of Animation have participated in an annual collaborative filmmaking project with composition students from the Royal Academy of Music (known as the RAM+UWE project). To date, over 100 short Visual Music films have been made through this unique collaboration. The filmmaking method is innovative too because composers and animators start off by developing their film ideas together, and continue to collaborate throughout the filmmaking process.
 "I refer to them all as filmmakers; working together they come to appreciate the connections between their work– both music and animation depend on time to be what they are."

Julia Bracegirdle, RAM+UWE Project Supervisor and Senior Lecturer at UWE.
'The Doors of Perception', Karolina Bielskte, Luisa Cruz Guerra, Keting Sun et al. 2017
This year, student composers and animators took inspiration from the art and animation of the Weimar era to create installation films for 'The Ditch' – a labyrinthine space below Shoreditch Town Hall. The installations formed part of the Royal Academy of Music's 'The Art of Chaos' Festival (15th-17th June 2017). The festival included a production of Brecht, Hauptmann & Weill's 'The Three Penny Opera', cabaret performances and an evening of protest songs hosted by acclaimed music journalist Paul Morley. A truly international project, this year students from the UK, Ireland, Colombia, China, Mexico, Egypt, USA, South Africa, Lithuania and Finland took part.
In previous years student animators and composers have created experimental and site specific work for Birmingham Think Tank and @Bristol Planetariums, and screened work at the Royal Academy's Platform Concerts at The Forge Venue in Camden Town, London.