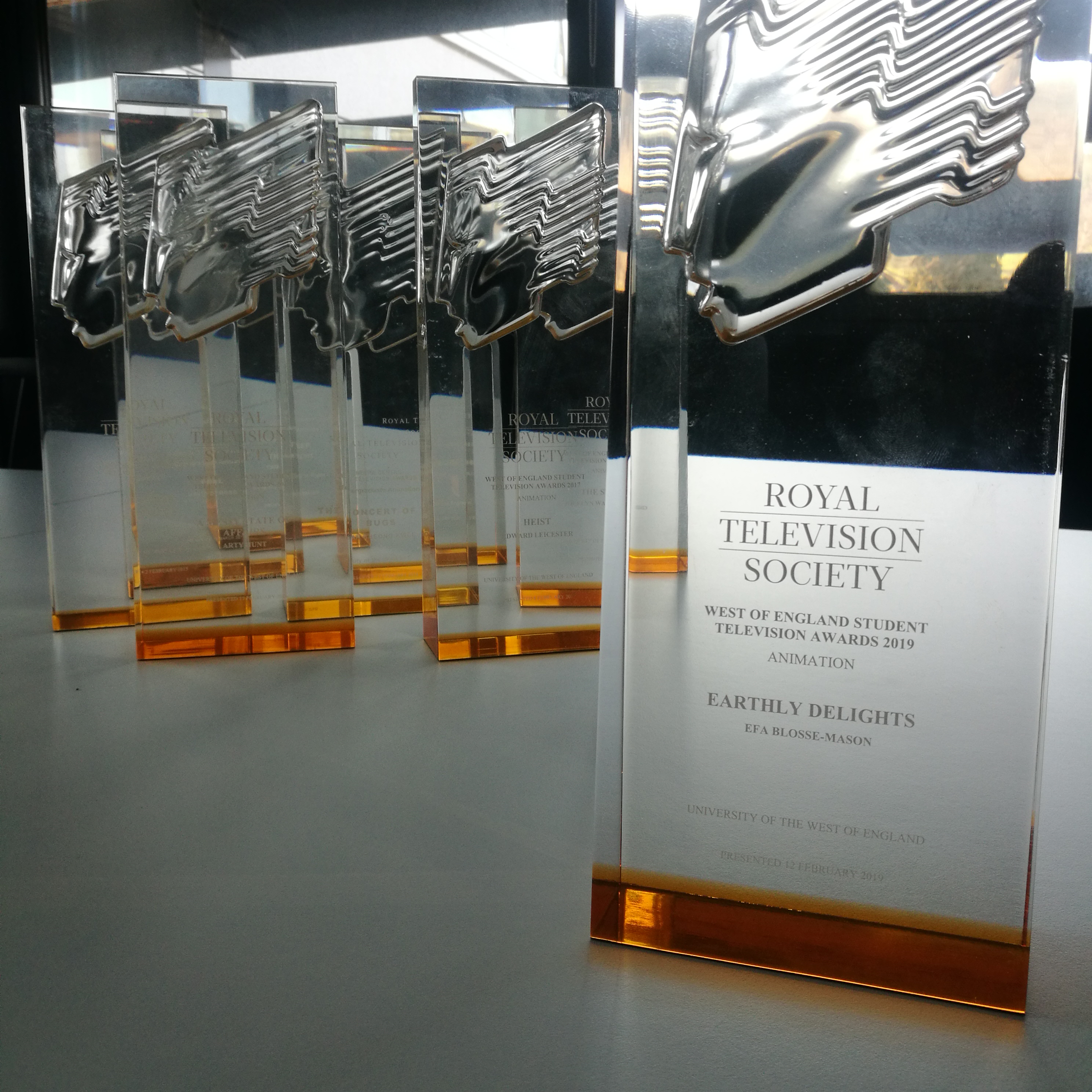 The awards celebrate student work that showcases strong storytelling, innovation, outstanding visual and aural creativity with high quality craft skills.
All three nominations for the animation category at the Royal Television Society West of England awards were from UWE animation.
John Parry, Senior Lecturer in Animation said:
'Efa Blosse – Mason and her film 'Earthly Delights' is the ninth recipient from UWE of the RTS west student animation award in the last ten years. For UWE to win nine regional RTS awards is excellent. For several years now including 2019, UWE have had all three finalists in the running for the animation award. This year all three finalists were female directors. Efa Blosse – Mason, Marta Dias, Sabrina Marengo with highly international feel, (Wales, Portugal and Italy respectively). We are delighted that UWE animation is recognised by the RTS for producing well-crafted animated stories. This film now goes for consideration nationally against the other Regional winners. Three chosen winners will battle it out in June for the National Student RTS award. We hope to build on the previous success of UWE animation, Edward Leicester's 'heist' who was 2017 National finalist and won runner up overall.'
The nominated films were all produced by female directors, each with their own unique style and narrative.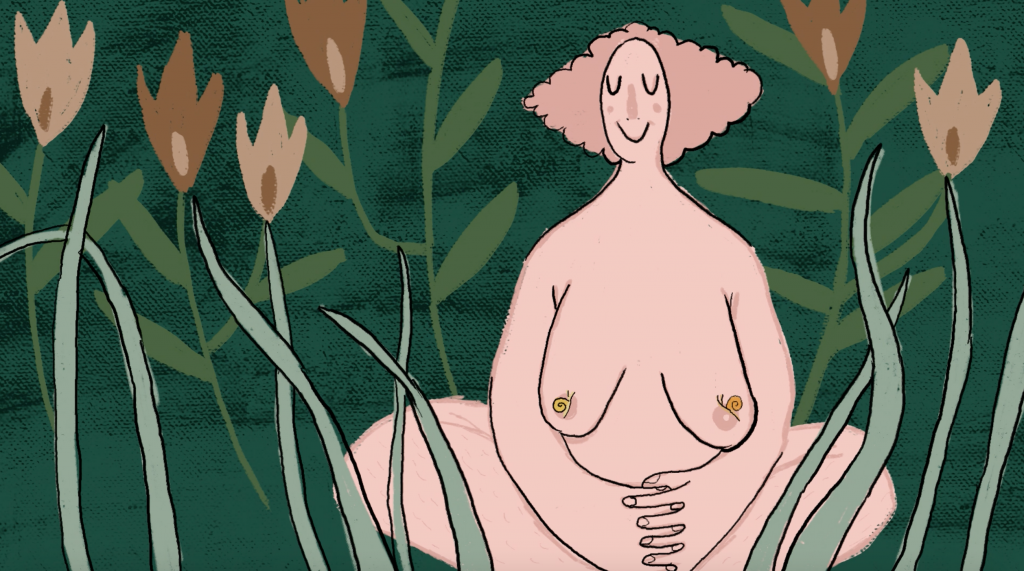 Earthly Delights by Efa Blosse – Mason, (2D) a short about sex, death and snails.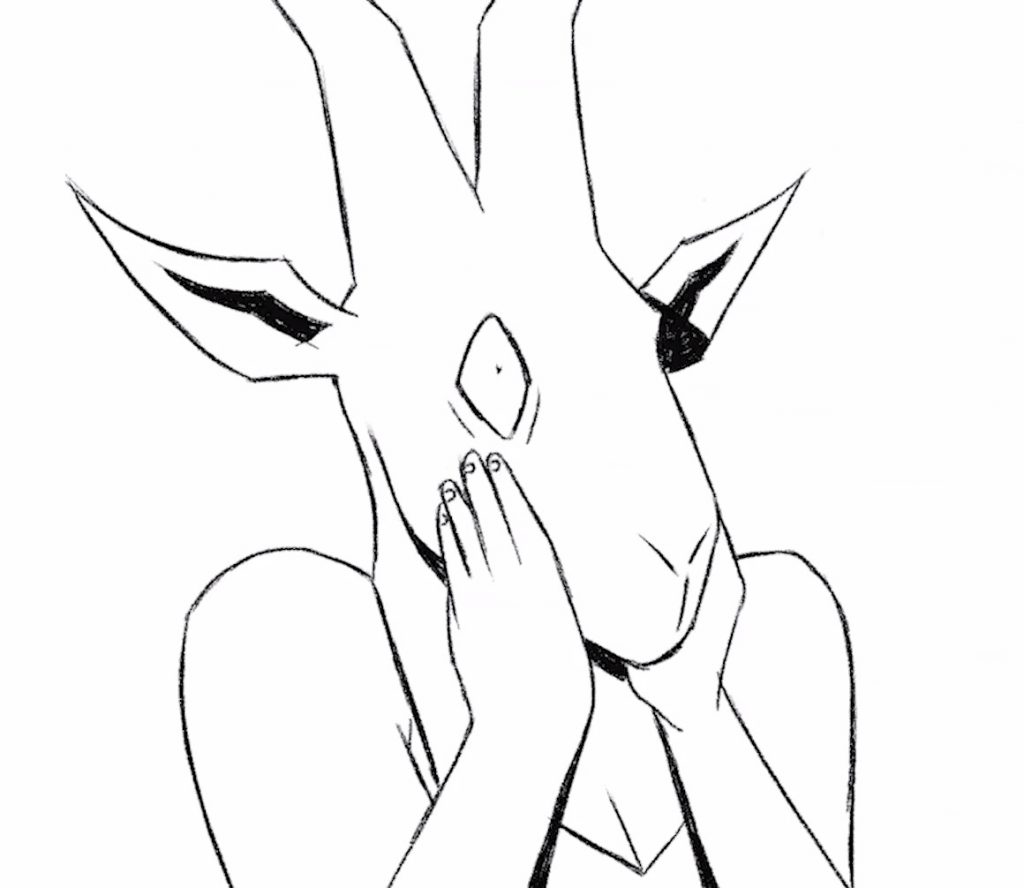 GoatHead by Marta Dias (2D) A girl wakes up one morning with a goat head. Not knowing what to do, she goes through an internal crisis that ultimately brings her to an important and essential realization.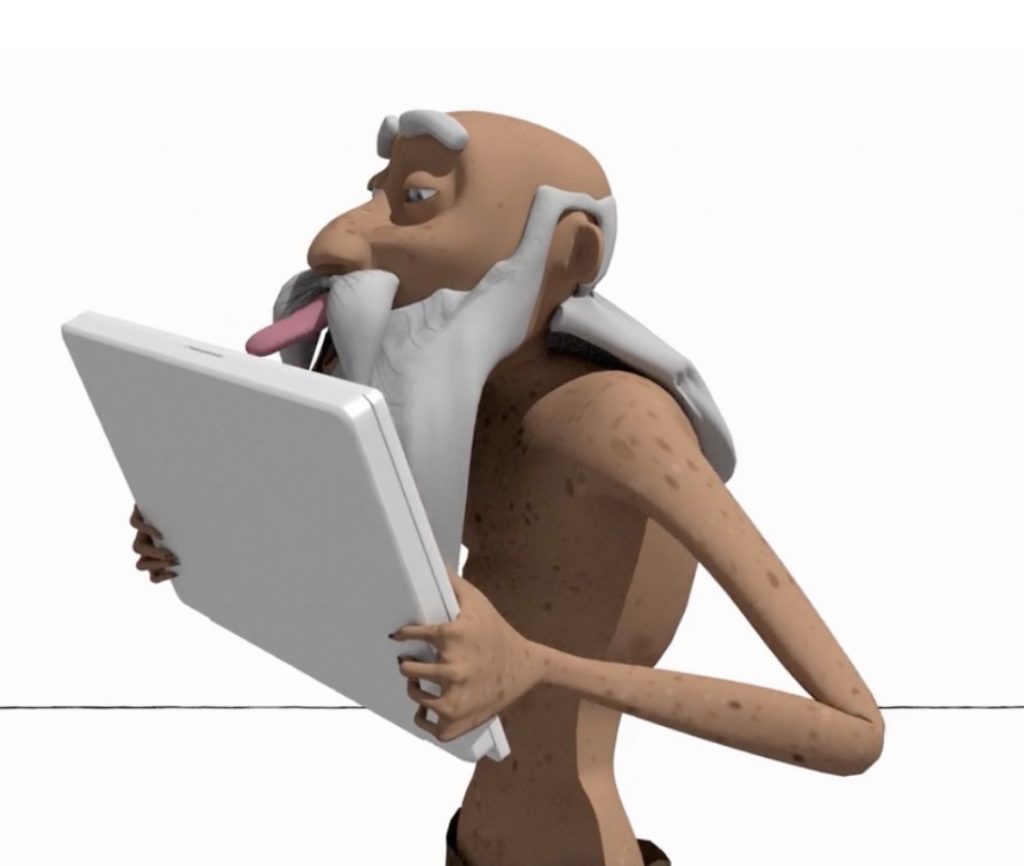 Shipwrecked by Sabrina Marengo hybrid short (CG/2D) a castaway's lonely life takes an unexpected turn when an unfamiliar object gets washed up on the beach.
'Earthly Delights' by Efa Blosse – Mason picked up the overall animation award along with craft skills award for production design. Marta Dias's 'Goathead' won the craft skills award for Music. Sabrina Marengo's 'Shipwrecked' was recognised for its craft skills in 'achievement in animation' for its team of animators Sabrina Marengo, Manurinder Singh Sandhu and Duncan Gilbertson.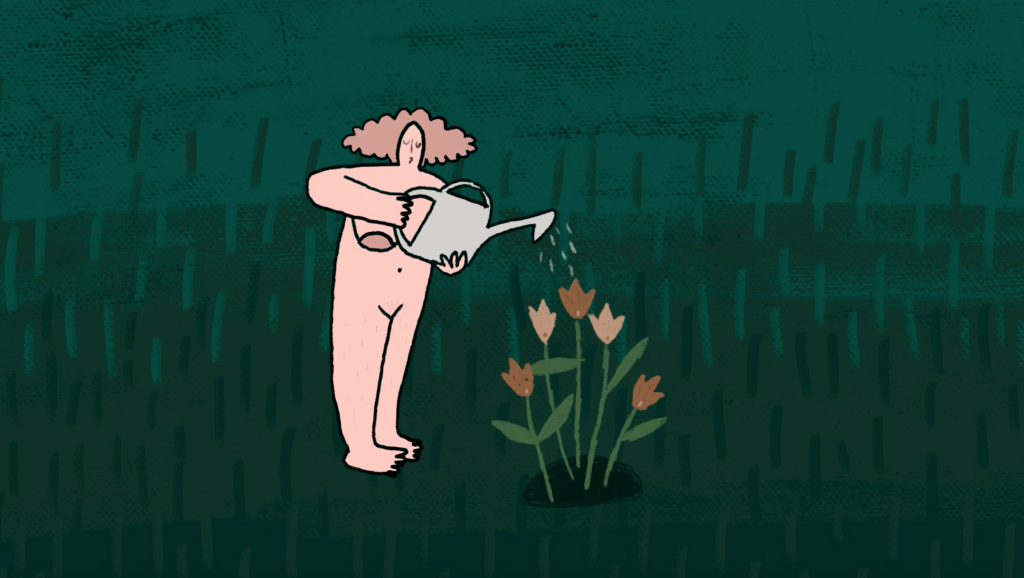 Efa Blosse – Mason said:
'I am overjoyed to receive the RTS student award for Animation with my film 'Earthly Delights', and extremely proud of all the talented filmmakers at UWE that have made beautiful films this year.'
Sabrina Marengo said of her experience of the awards night:
'The RTS really go above and beyond to make their filmmakers feel cherished and celebrated. I loved their other selections too, and the enthusiasm and passion with which they approach filmmaking in general is really uplifting.  Happy and honoured to have had my film included and selected alongside my two very talented female colleagues. Thanks to the University of the West of England. I am incredibly proud to have won the award for Craft Skills in Animation with my fantastic team.'
Marta Dias said:
"I am really happy with my RTS nomination and glad I could celebrate it with friends and the other talented students at the event. I am also really proud of my composer Stylianos Tsioupros who worked really hard to meet my expectations and helped the message of my film flow subtlety and with character".
Rachel Mills, BA Animation programme leader said:
'we are very proud of the continuing success of our students, we have a long line of UWE Animation student work that has been awarded craft skills awards for animation at the RTS. It is very pleasing that we were represented by such a diverse range of films from our fantastic female directors and animators this year. These women will no doubt go on to carve out exceptional careers in animation and animated filmmaking.'