You are invited to the 'British Animation Awards Public Choice Programme' hosted by the UWE Bristol School of Animation for the chance to select your favourite films from a fantastic range of animation films made over the past year!…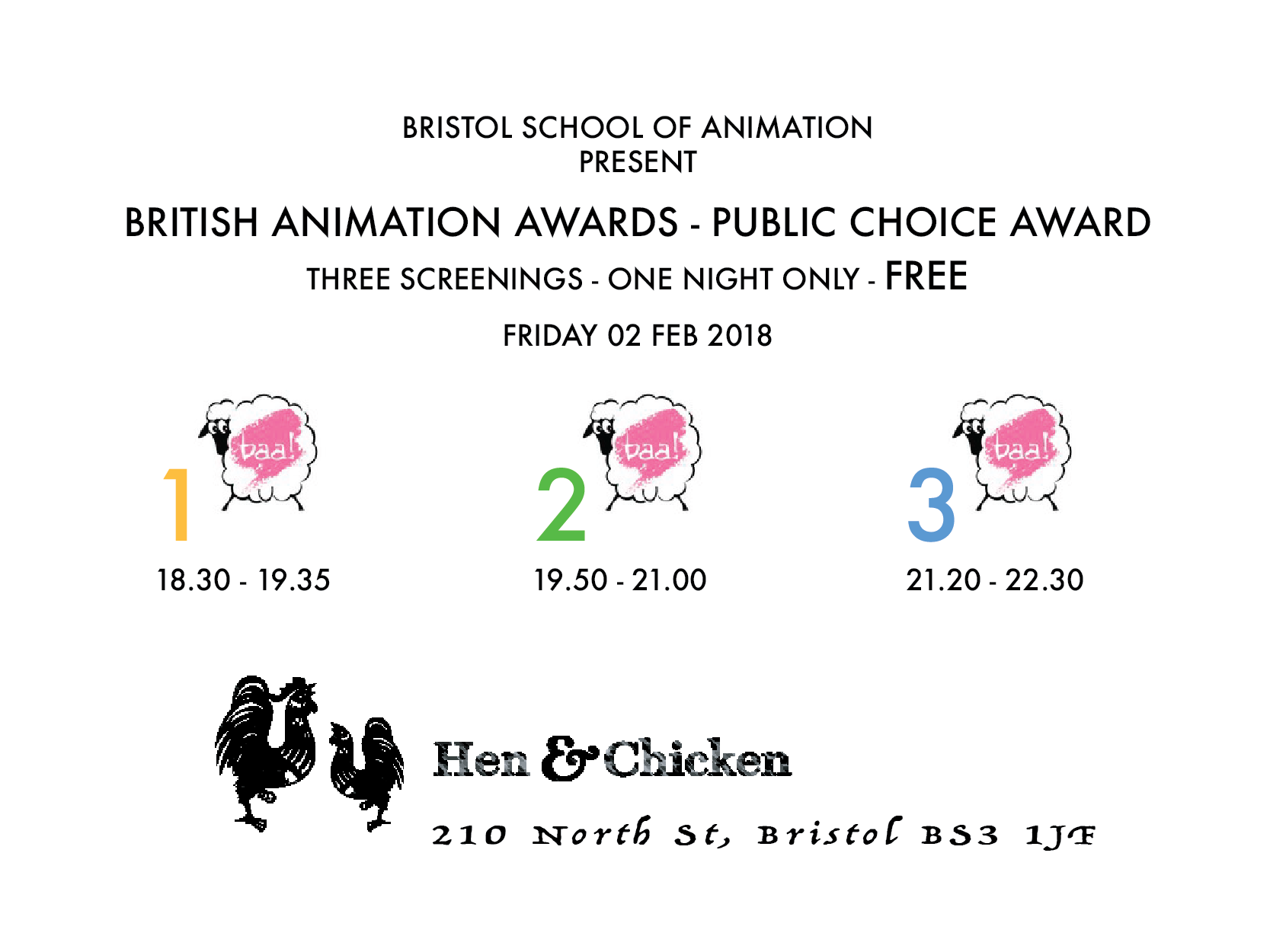 The British Animation Awards (BAA) is a biannual event that has been running for numerous years covering all aspects of the UK Animation scene, from student work to commercials, children's entertainment, short and experiential films, music videos and new technologies. The finalists for the London gala event in March can be seen on Skwigly here.
Before the March awards, a nationwide tour of BAA selected animation called public choice gives the regions a chance to see some magnificent recent animation from the UK, and vote for a Public Choice Award. This year Bristol School of Animation is pleased to host an evening upstairs at The Hen & Chicken with all three public choice screenings in one marathon night. We invite you to come along and have a tipple, watch some of the best animation of the past year, and vote for your favourites! The event is free – to book a ticket and find the full screening programme please visit our page on Eventbrite,
Find out more information about the BAA Public Choice Awards 2018 here.
"The Public Choice Programme offers you – the audience – the chance to select your favourite films from a fantastic range of animation films made over the past two years."

"Three programmes containing a mix of animated shorts, music videos and commercials are screening at venues across the UK."